Look deep into nature, love & life and you will
understand everything better.
Poems about love and pain +786
Poems about love and pain
Categories
Black-eyes Poetry
Birthday Poetry
Children Poetry
Critics Poetry
Family Poetry
Famous Poetry
Festivals Poetry
Friends Poetry
Happyness Poetry
Inspirational Poetry
Life Poetry
Love Poetry
Mother Earth Poetry
Nature Poetry
Peace Poetry
Seasons Poetry
Sorrow Poetry
Spiritual Poetry
Poetry world Publisher
Universe Poetry
How to become become a Poet?
Whether you're curious about features, a free trial, or even press, we're here to answer any questions.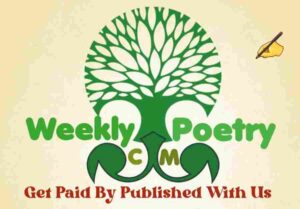 All poems copyright © of 2020 to 2022 goes to individual poets whose poetry published on this website . All other contents copyright © reserved with weeklypoetry.com.